ABOUT AL!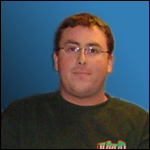 I met Al in around 1994 at a Denny's Restaurant after performing a show at the Lost Horizon with my now defunct band 99¢ Special. We were in need of a videographer at the time, and there he was. Over the next two years, we toured up and down the East coast and often Al was with us. Respected for his devotion and willingness to endure long road trips with limited financial return (aka occasionally gas money), he not only was thought of a cast member of the act, but a true friend.
When Al was still in High School, he had a video business in which he would film weddings and other events. I believe he also did a production for the Boxing Hall of Fame around this time. Needless to say, Al and video went together like peanut butter and chocolate.
99 performed in Wilmington, North Carolina in 1996 for the first ever annual WE-fest. This sunny sprawling coastal city was truly paradise when compared to upstate New York familiar to all of us, known for its high amount of overcast days. In the end, when 99 split, drummer Darren left for Wilmington, DE and then for Wilmington, NC.  After Darren had settled, Al followed to NC and stayed with Darren for a short time before finding his own home.
It took me a few years to follow them, but I did. On January 1st, 1998 I tried to leave New York, but a massive snow storm came. My street was covered in feet of snow which the cityrefused to plow for 3 or 4 days. Upon being plowed out, I made it to NC which was warm enough to wear just a t-shirt outside.
 Al and I palled around Wilmington for the two years I was there, sometimes sharing an apartment or a house. I had some personal problems with my girlfriend at the time which instigated a reluctant move back up North.
Al remained in NC for another 5 years working an assortment of jobs with the hopes of getting in to the movie industry located there. Some of his few successes were:
Filming a fire training video and nearly being baked alive while filming within a burning building.
Meeting and befriending Joe Dunton (a maker of world-class anamorphic lenses used major films such as Harry Potter) who has his US location in Wilmington.
Working with a small low budget film makers on various projects which never made it far.
After feeling that he was not achieving any real success in Wilmington, he abandoned his movie making dreams and made plans to return to his hometown in NY. I helped him with this by driving down to Wilmington for a visit. While there, I helped him clean his apartment, scrubbed the grime from the kitchen floor, and even backed him up when he feared a confrontation with a housemate.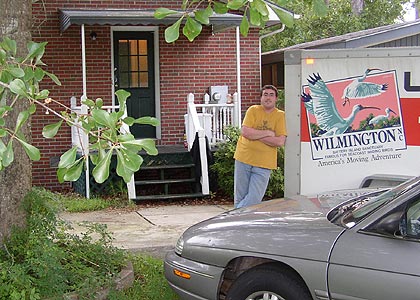 As he was financially strapped for the move, I fronted the cost of gas and some other expenses until we reached NY. We then made a long journey back to NY with his V8 Crown Victoria towing all his possessions in an over loaded trailer. The hills along the way proved too much for the Crown Vic, and we had to make several stops so that the vehicle could cool off.
While in NY again, all revived his audio child 'Hate the Radio'. This internet radio show has seen many revisions, my personal favorite was when he was on Live365.com. The original version of 'Hate the Radio' came about in 1995 when Al and Ray from 99 would stay up all night and do fake radio shows from Al's parents house. These were never broadcast and some were recorded to reel-to-reel or audio tape.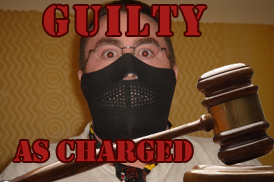 When forming the rebirth of HtR, Al recruited Pomp, whom he met via Ray. Pomp at the time was also making a internet radio show, but both felt that joining forces would be beneficial to all. This took form in a quest to become famous by being shocking and crude. I personally found this a step below the old HtR format. Regardless, when Al convinced Pomp to move from Colorado to do this radio program locally in Syracuse, a new era began.
With Pomp in NY, they went on a search for a home and base of operations for HtR. Myself, I had fallen from a good financial position to living in a friends basement. Al invited me to move in to this HtR house and I accepted gladly.
A long time fan of the HtR program was brought in to the mix as the shows technical monkey. I thought this step a bit overkill for a small podcast program, but the dream of HtR was big. So, Optix moved from Texas to live with us only to lose his girlfriend, a well paying job, and seperate himself from his friends back home.
So, with Pomp and Optix taking big risks for the show, Al began slacking and soon shows stopped being made on a regular basis. This caused a lot of tension and rather than alleviate the problem, Al simply abandoned it entirely. It is assumed that around this time is when Al decided to take on a newly found Christian faith and join a cultish enterprise called 'Quixtar'.
After months of resentment, Optix returned to Texas. Pomp remains, but is poised to bolt as soon as our lease is up. Myself, I feel like someone close to me has died.
In the end, Al has alienated himself from those who changed thier lives for his vision. It is almost like that someone that I cared and called friend for 13 years has been replaced by someone that has given up and allowed his depression to accept circumstances that he wouldn't in a healthy form.