Friday, June 8th, 2007
ACHTUNG AL! is now live!
About 6 months ago, Al decided that his financial future is just around the corner. He found a company that provides its Independant Business Owners (IBOs) a way to sell their products to consumers world-wide a list of products only carried by Quixtar. These IBOs are encouraged to bring more IBOs in to the fold, which they then could make a percentage of the sales made by the IBOs signed under them. According to Quixtar, you can make thousands in a week if you only put enough effort in to it!
Where does this lead? Well, Al, who usually has some common sense has become one of these Quixtar junkies. This website is a journal from an outside perspective of his success as a Quixtar IBO. I'll update this as news happens, so keep a watch on this site!
Steve Baldwin,
Chancellor of ACHTUNG AL!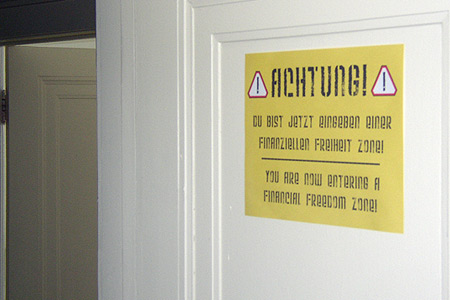 Door of the Chacellors Office